What I'm Lusting Over This Christmas
I don't know about you but I'm fully in the festive spirit, there's no better time of year. I mean, today it properly SNOWED for godsake, snow!! Pass me the mince pies and all the Christmas films, this winters' gonna be a good one.
I have found that as I have gotten older, aside from noticing it's harder to run up and down flights of stairs like a bloody cat these days (anyone else?), at least I have a more comprehensive idea of what I'd like to receive on Christmas Day! Don't get me wrong, Christmas is about being with loved ones and enjoying each others company and generally looking forward to diving head first into bowls of Quality Street and pigs-in-blankets. But we would all be lying if there weren't a few things we hope to find under the tree, right?
Throughout the year I start adding things to a 'wishlist' on my phone, so that when the time comes and my dear family ask "what do you want for Christmas?", I have a small but perfectly formed list of things I've been lusting over and know for sure I'd love to receive.
Aside from the list, I really enjoy the element of surprise and my friends and family seem to know me very well when it comes to gift giving, but there is something about kindly asking for something you would *really* love but can't quite bring yourself to purchasing it through sheer guilt!
P.s. Side note : if I don't receive any of the things listed, never am I mad or disappointed, maybe I'll just snap them up in the January sales! Sorted.
Anyway, I digress. Shall we continue?
First up, ASOS has got it down, don't they? They just get it right on all levels. Here's a few things I've had my eye on over the past few months.. (click the highlighted words for direct links to items!)
Neon Tassel Cushion - I love a pop of colour me, and this cushion is such a simple way to refresh and brighten any room
Superga Metallic Trainers - I have these in lilac and they're SO comfy, look super cute too!
Oysho Pyjama Bottoms - this Spanish lingerie brand do the nicest PJs IMO.
Glossier! If you haven't already heard about American brand Glossier then you've been living under a massive rock, here's my top picks!
Cloud Paint in Haze - how can I resist this cute lil thing, the packaging alone, ahhh!
Boy Brow in Brown - because sometimes filling in my brows takes too long!
Balm Dot Com in Birthday - love balm, love cake, let's go.
Urban Outfitters have really outdone themselves this year, here's some bits that have made it onto the lust list..
Rose Gold earphones - need I say more?
Ice Cream for Breakfast book* - because every gal needs a little life advice at times
Note to Self book* - mainly because I've heard really great reviews!
(*Books probably way cheaper on Amazon)
Black Pinafore Dress - really bloody cute. Layer up with a stripe tee underneath and you're good to go.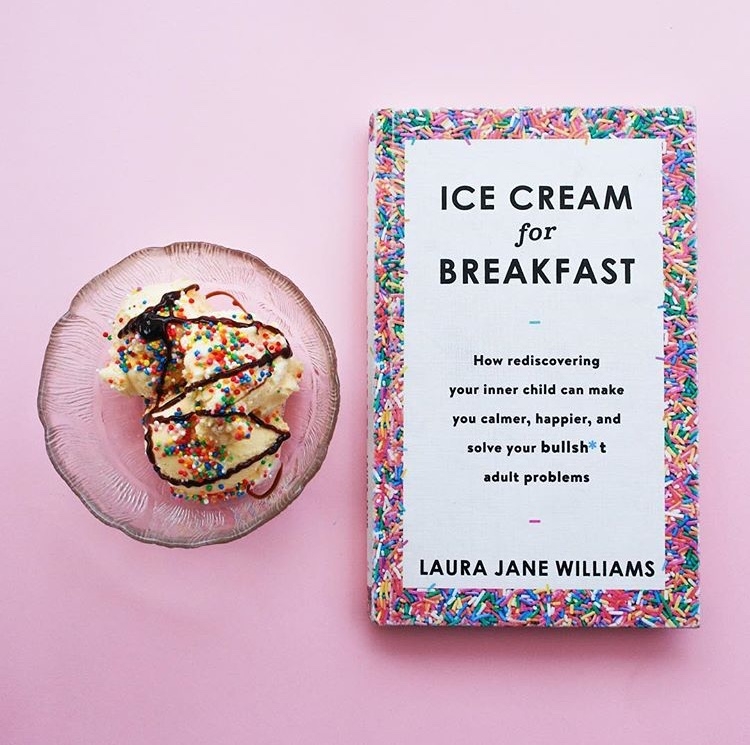 Olivia Burton does the sweetest jewellery, this cute bee ring is my absolute favourite!
Anthropologie and Oliver Bonas - as IF I could do a wishlist without some gems from these two Santa's grottos..
Handcrafted Candles - had me all heart eyes!
Work Hard Be Kind artwork - I'm certain everyone should have one of these hanging in their homes, just as a reminder!
Silver Purse - because it's getting to the point where there is more change in the bottom of my bag than in my actual purse.
The White Company - this entire store is what Christmas dreams are made of, and I was very lucky to receive these amazing slippers for my birthday this year (thanks Clare!) but I thought I'd pop them in here anyway since they're basically the most warm and cosy thing to grace my tootsies since forever.
Finally the biggun - I don't expect to receive this at all but if I do I think I might squeal!
The Gigi Bag by Aurora London - I first saw Aurora selling at the Country Living Christmas Fair this year and fell in love with their bags, and the fact they do monogramming too - SOLD!
So there we have it, if you have a lady in your life to buy for, I hope this has offered you some help and inspiration.
I'd love to know what's on your wishlist this year! You never know, Santa might see it :)
Until next time, Sophy x